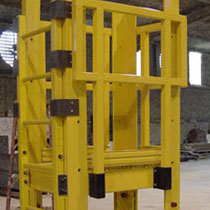 Diamond Services is proud to offer custom fabrication of fiberglass reinforced plastics products.  Whether in the Industrial or Commercial arenas fiberglass can be used alongside or to replace metallic products.   Some of these markets include:  wastewater treatment, refineries, chemical plants, marinas, pulp and paper, desalination facilities, and even theme parks, aquariums and underground vaults.  
Fiberglass is non-corrosive, has a high strength to weight ratio and can be used in demanding environments where metallic products have failed.  Diamond's molded and structural fiberglass products are fabricated using only the highest quality materials to provide superior chemical resistance, flame resistance, ultraviolet protection and overall strength.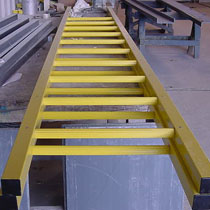 Fiberglass products solve structural issues across many industries in thousands of specific applications and Diamond's structural fiberglass products are produced using cost effective designs with structural integrity. 
Industrial Products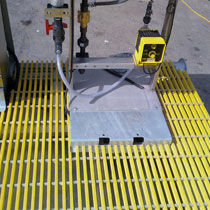 Diamond Services' offers a wide range of industrial fiberglass structural and architectural products.  Diamond's industrial product line includes:
Grating
Decking
Enclosures
Platforms
Walkways
Railing
Click here for a slideshow of industrial products.
Commercial Products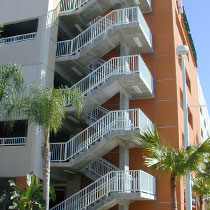 There is no place for rusty metal and rotting wood in a water park, pool, marina or deck, much less at a restaurant or hotel.  Diamond's molded and custom fiberglass structural products can be seen practically everywhere.   Contact Diamond today if you think a custom fiberglass product or structure would be suitable for your business.   
Benefits of Fiberglass Architecture:
Low Maintenance
Will Not Rot
Will Not Corrode From Exposure to Chlorine, Salt, or Other Pool Chemicals
Strong
Lightweight and Easy to Install
Slip Resistant
Low Thermal and Electrical Conductivity
Attractive
Available in a Variety of Colors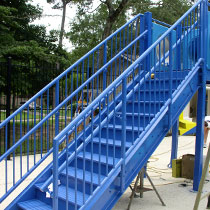 Click here for a slideshow of commercial products.